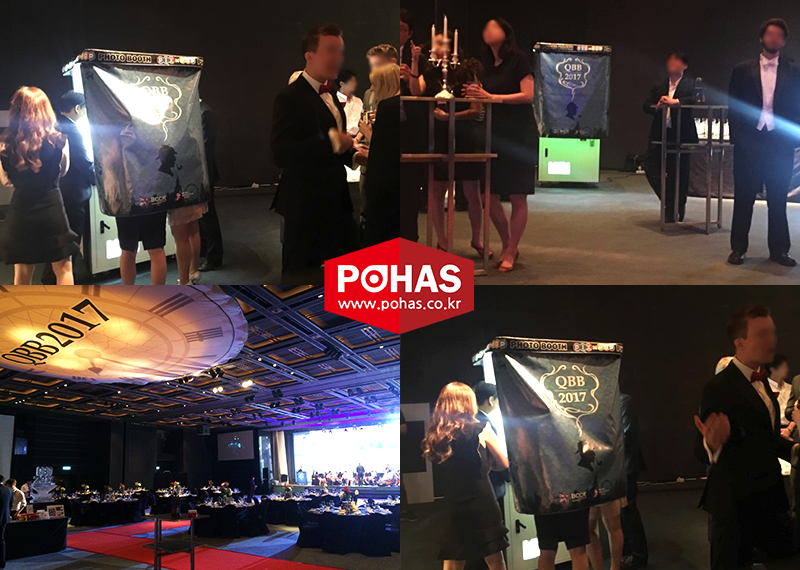 Pohas Co., Ltd's photo card booth, PIX N POP, have drawn keen attention at a birthday event for Queen Elizabeth II.

Pohas has provided PIX POP for Queen's Birthday Ball, honoring her 91st birthday.
The British Chamber of Commerce runs the annual flagship event across the globe between late March and early June, donating proceeds from the event to charities. The British Chamber of Commerce in Korea (BCCK) has chosen the photo card booth, PIX N POP as the best fit for this year's event held at the Grand Hyatt Hotel in Seoul, Saturday. For this reason, the PIX N POP is optimized for use in event halls which require to keep pleasant memories to attract the attention of the audience.


People were taking their pictures with various poses and looks. PIX N POP was good enough to attract a lot of interest because it was possible to promote their brands with the printed cards and their pictures could be beautifully printed out on a plastic card same as credit card within 20 seconds.

"We are honored to showcase Pohas' PIX N POP at a meaningful event," said Ahn Sung-Bin, president of Pohas. "PIX N POP will offer unforgettable experiences to audiences with its unmatched level of technology"