PIX N POP, photo card booth, was participated in the PyeongChang Olympic promotion in Vietnam and business summit between Gangwon province and Ho Chi Minh city as an promotional medium on 9th June.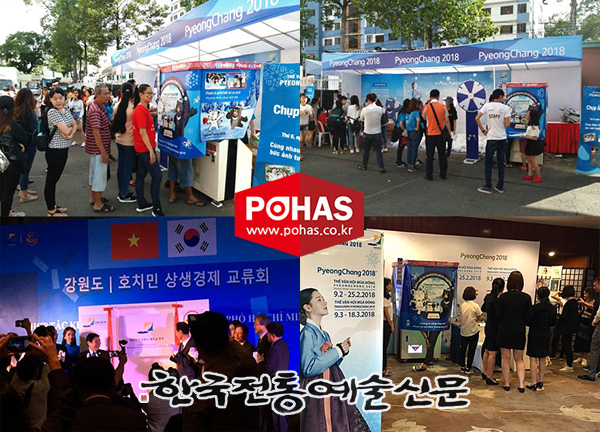 A wide range of exchange promotion and business summit with the opening Vietnam headquarter in Gangwon province and signing of friendship agreement were held. Also there were friendship match and Olympic promotion with Gangwon FC's team player, Lương Xuân Trường(Vietnamese nationality). The various events with Korean Idol 'Berrygood', 'JJCC' and Vietnam kids star 'So yeon, Jo' announced the start of the 2018 PyeongChang Winter Olympics.
On this day, PIX N POP, photo card booth, became a part of promoting tool of PyeongChang Winter Olympic Games. The PyeongChang Winter Olympic photo booth, PIX N POP, has been able to capture customer's attention because of the uniqueness of own photo printed on a plastic card and high quality of images that can be retained for long time without discoloration.
Many people was surprised that the photo was not only printed out on a plastic within 20 seconds but customized PyeongChang Olympic backgrounds, chroma-key collage, interesting stamps and various decorating features.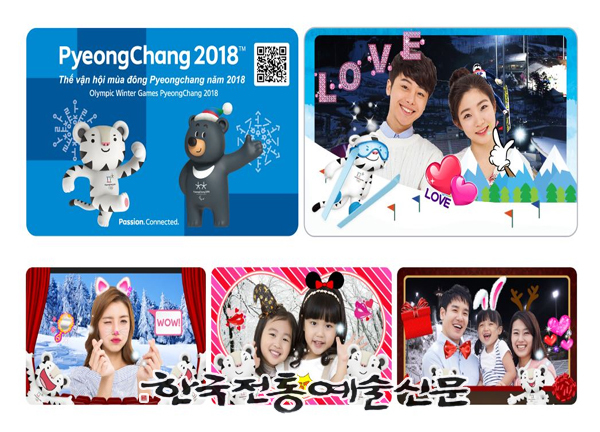 PyeongChang Winter Olympic Games' mascots, 'Soohorang' and 'Bandabi' are in the foreground of beautiful PyeongChang on the back of the photo card raised expectations for the 2018 PyeongChang Winter Olympic Games. Ahn Sung-bin, CEO of Pohas Co., said, "PIX N POP, photo card booth, which contributed to the promotion of the PyeongChang Winter Olympic Games, will become a trend as a more reliable and accurate promotional medium through this event."